RAMMΣLLZΣΣ: Racing for Thunder
presented the work of Gothic Futurist Rammellzee, featuring an eclectic array of artworks, music, writings, rare archival documentation, and ephemera, gathered from disparate sources around the world, to outline a chronology of his life and legacy.
Told by those whose life he orbited, the exhibition included an oral history project featuring TOXIC, Kool Koor, Lee Quiñones, Jim Jarmusch, Eszter Balint, and many more. The oral histories helped frame Rammellzee's influence while bringing together a shared history about the man behind the myth.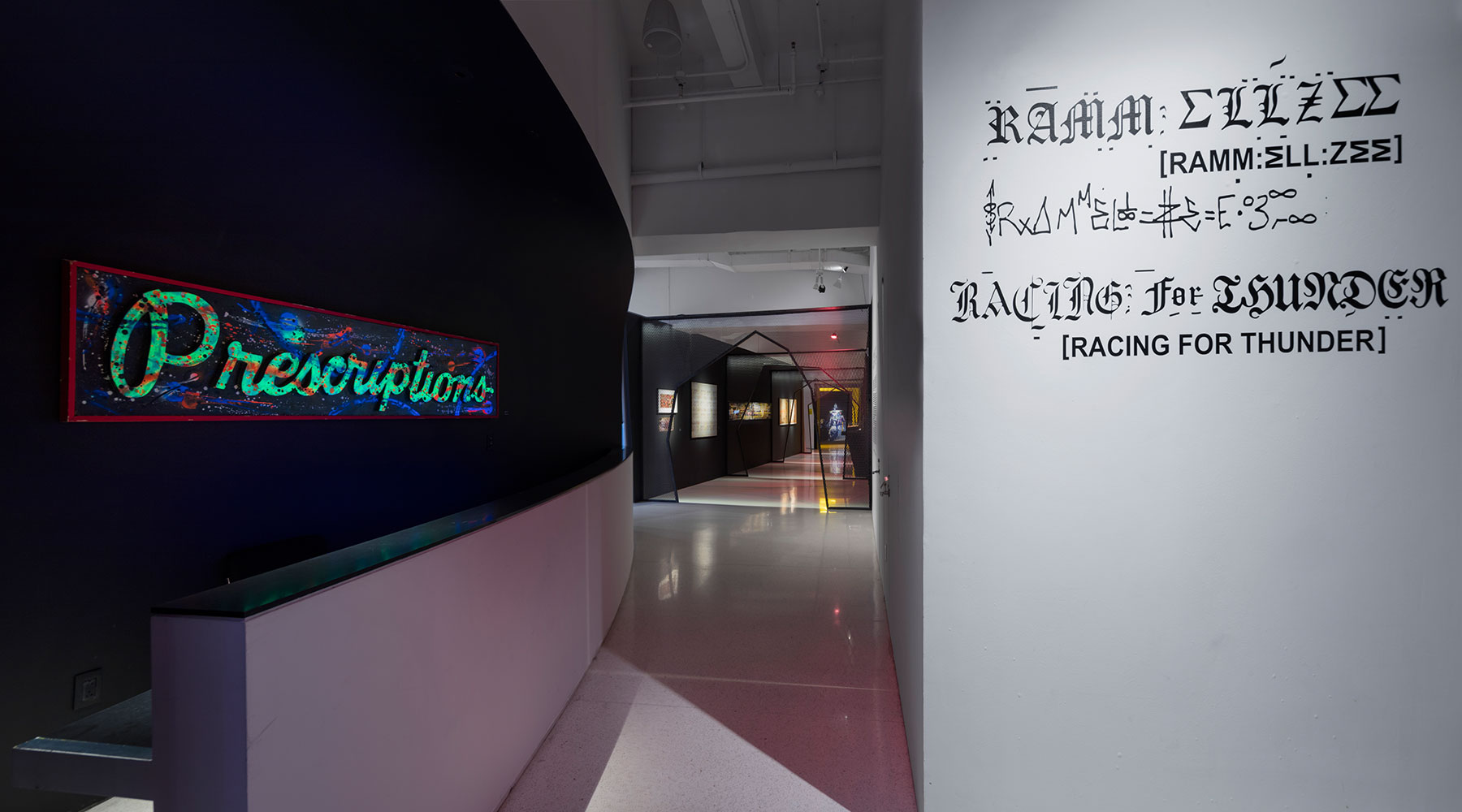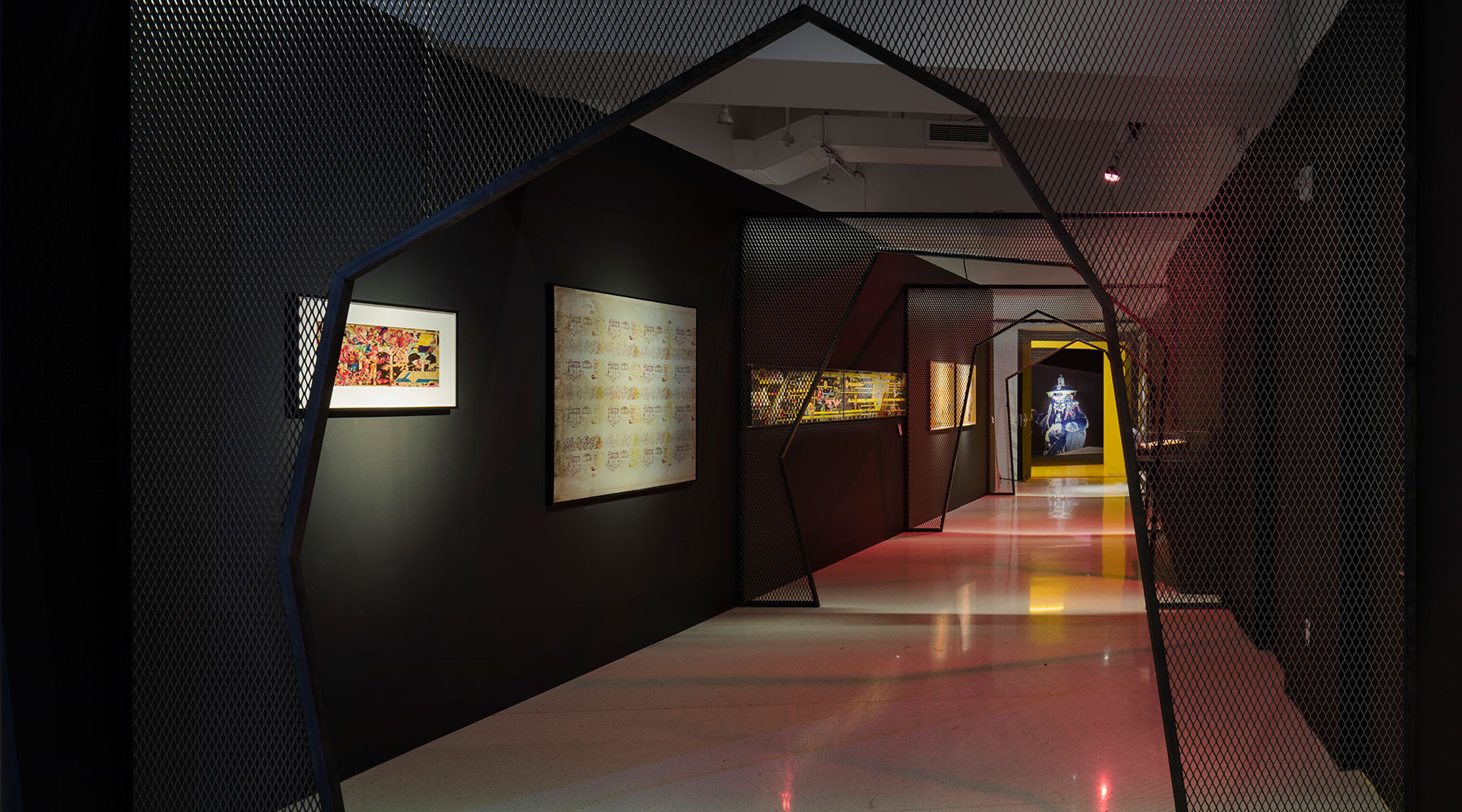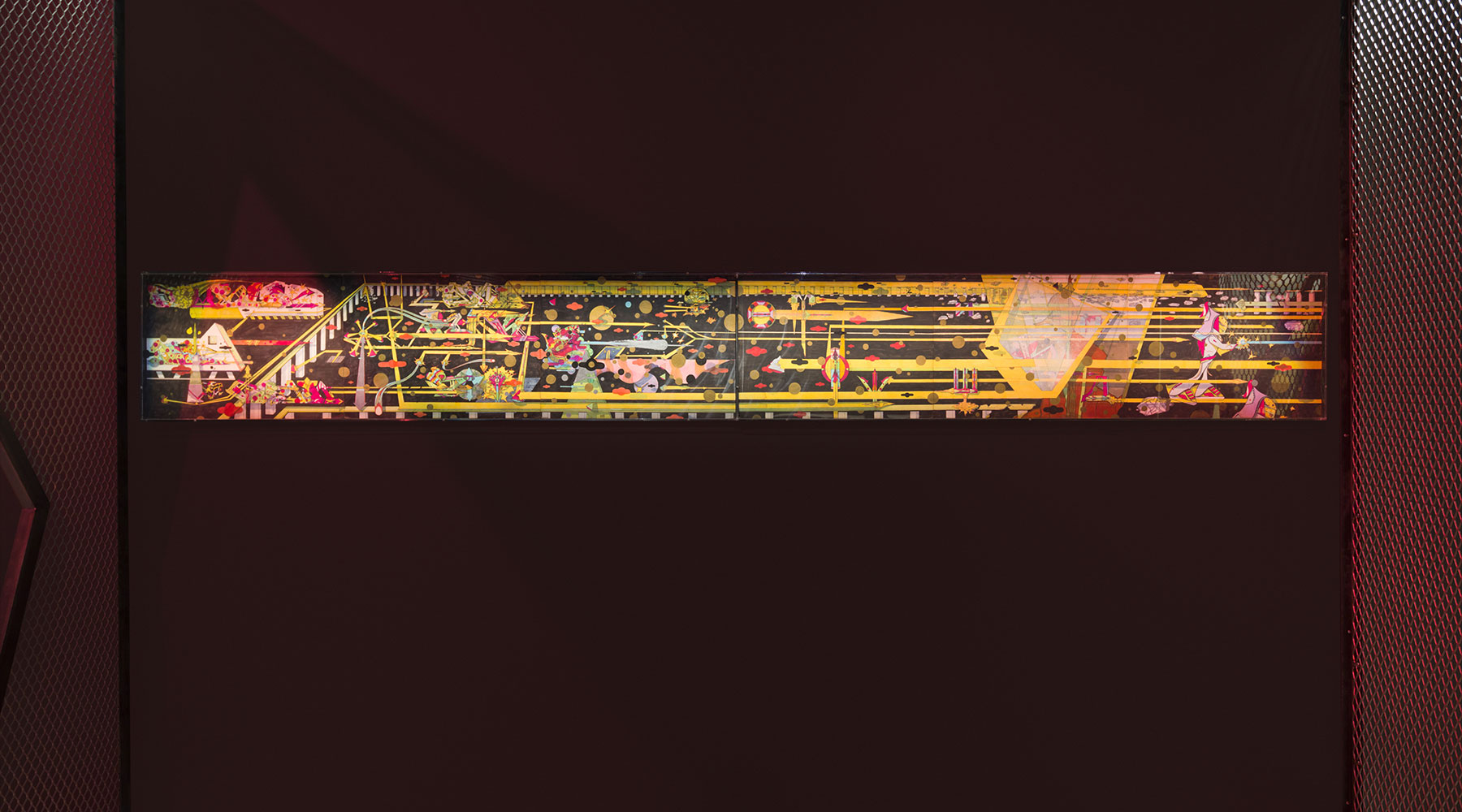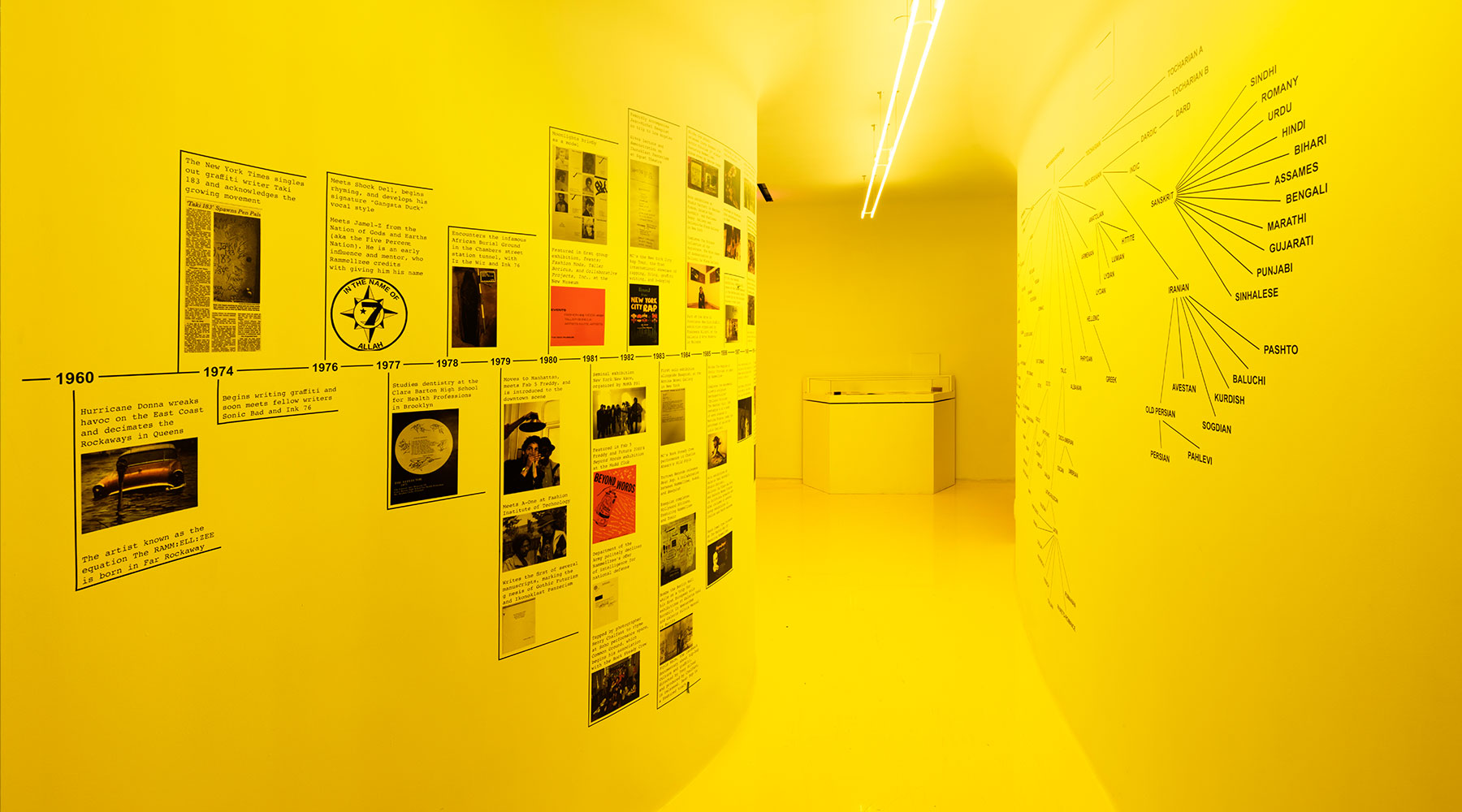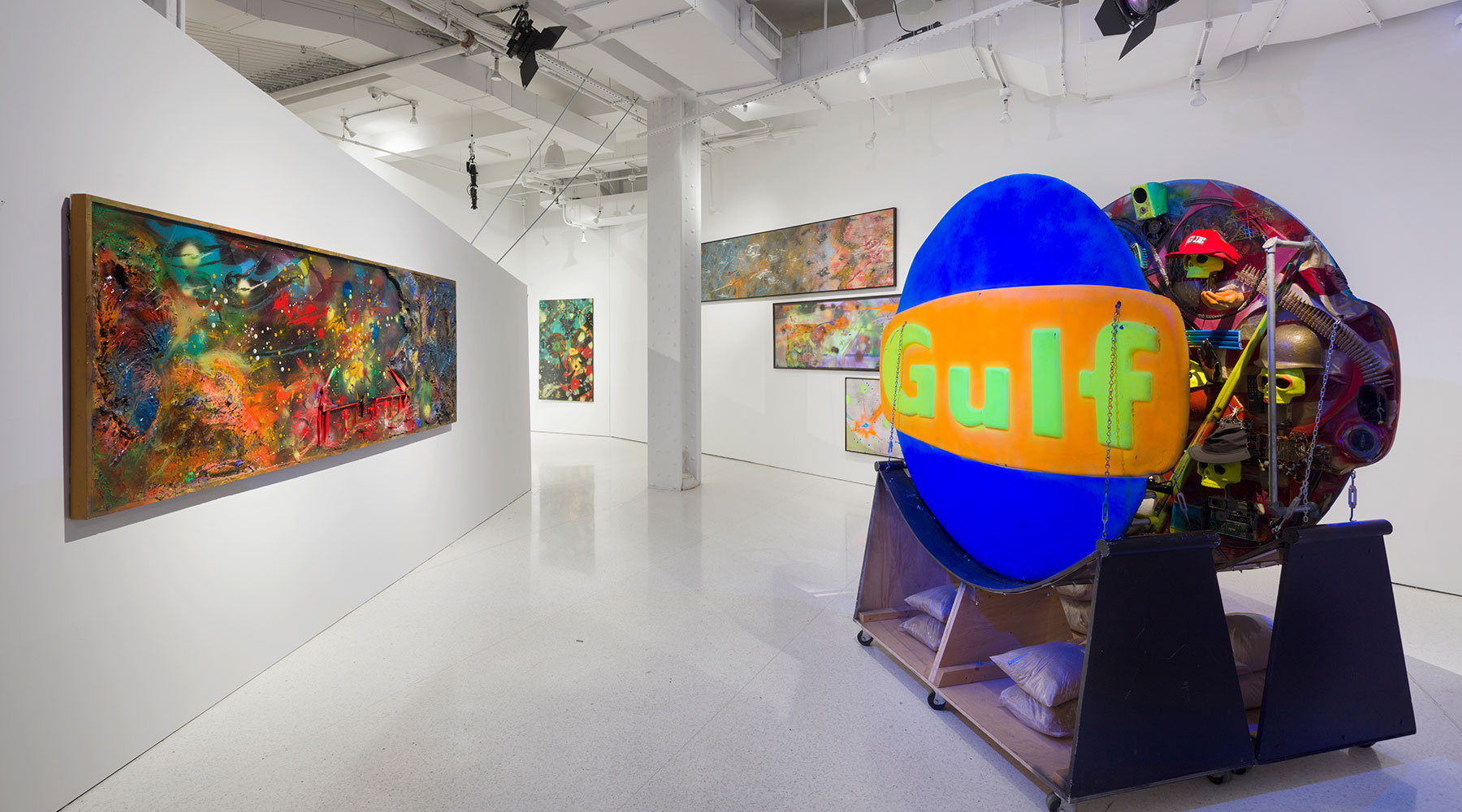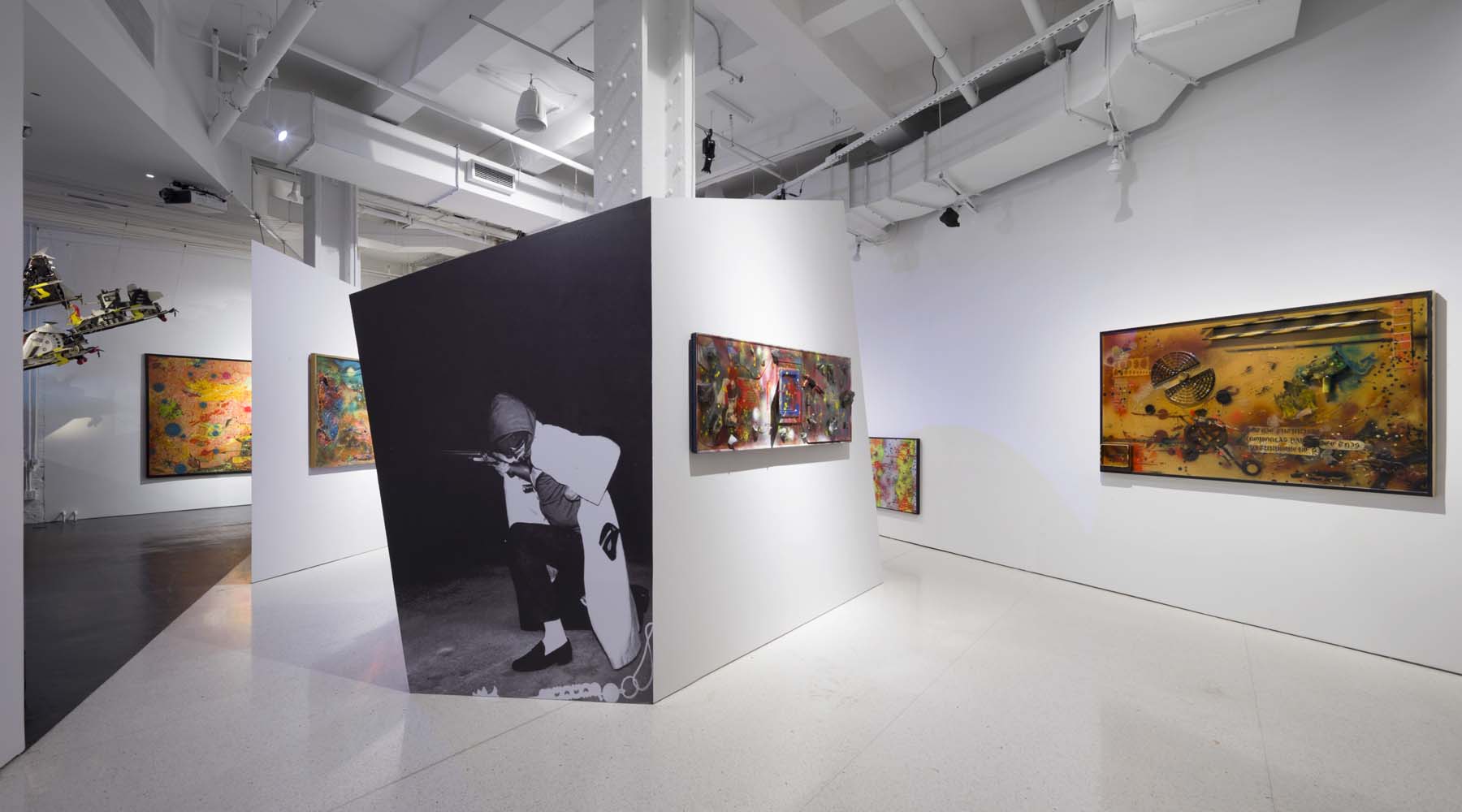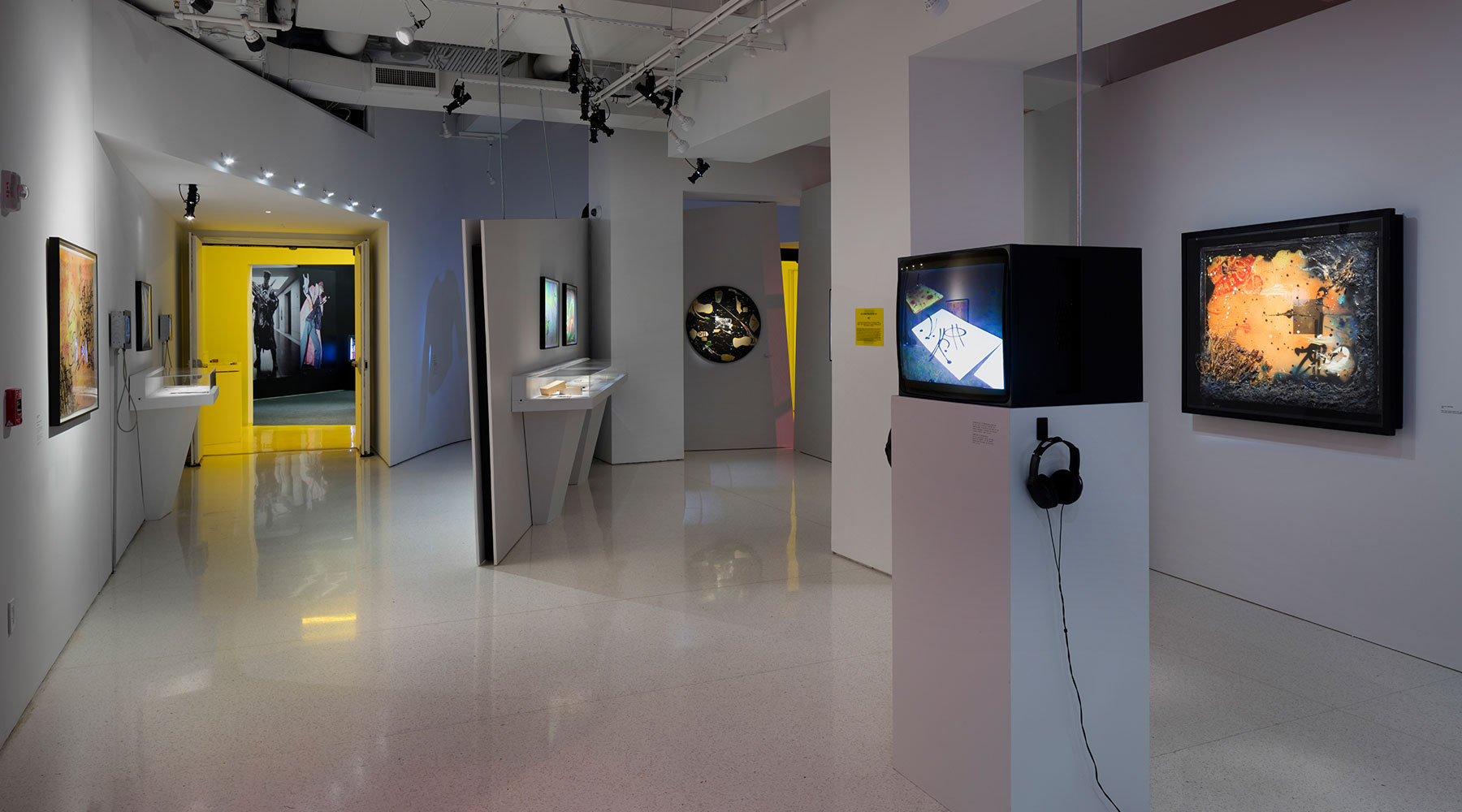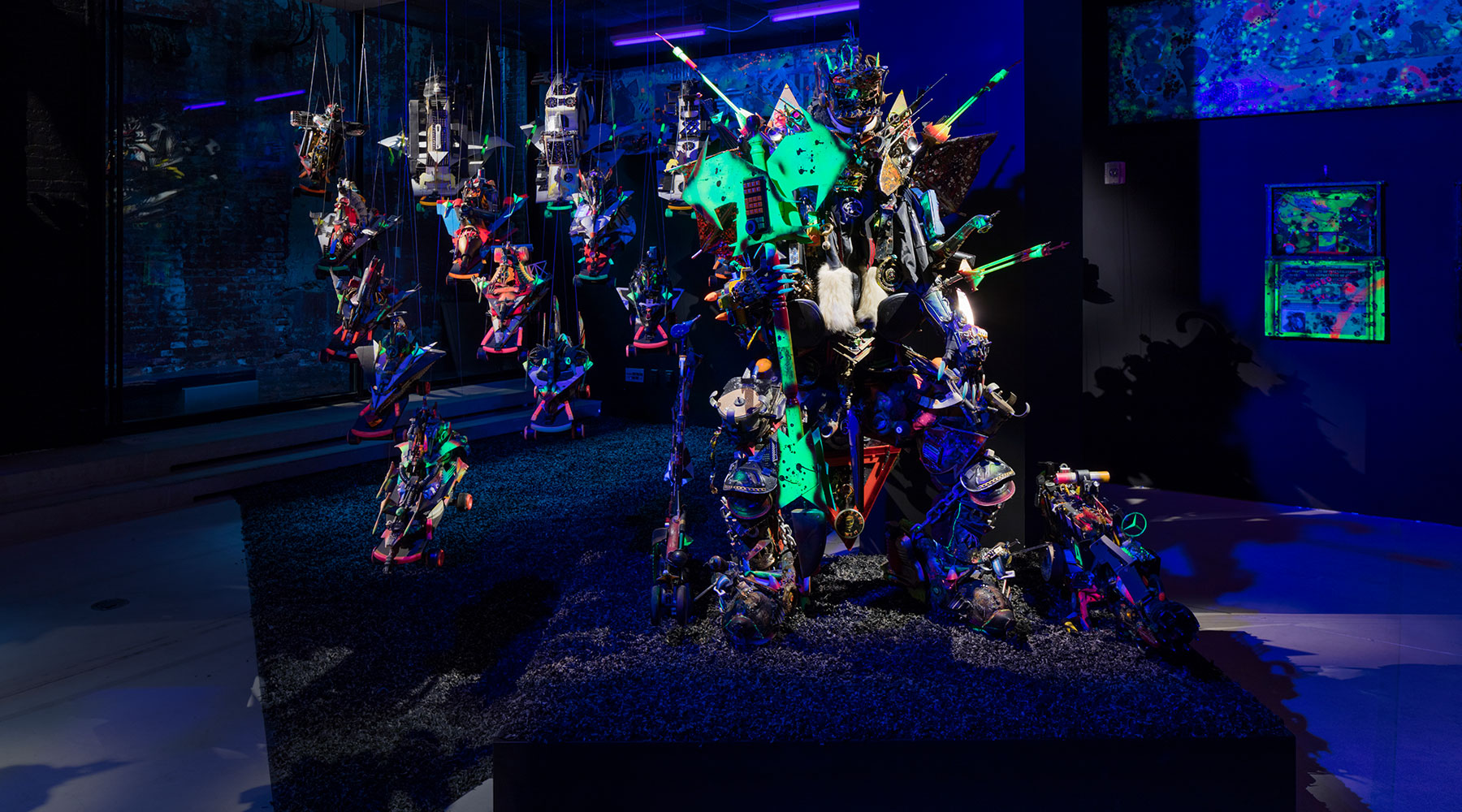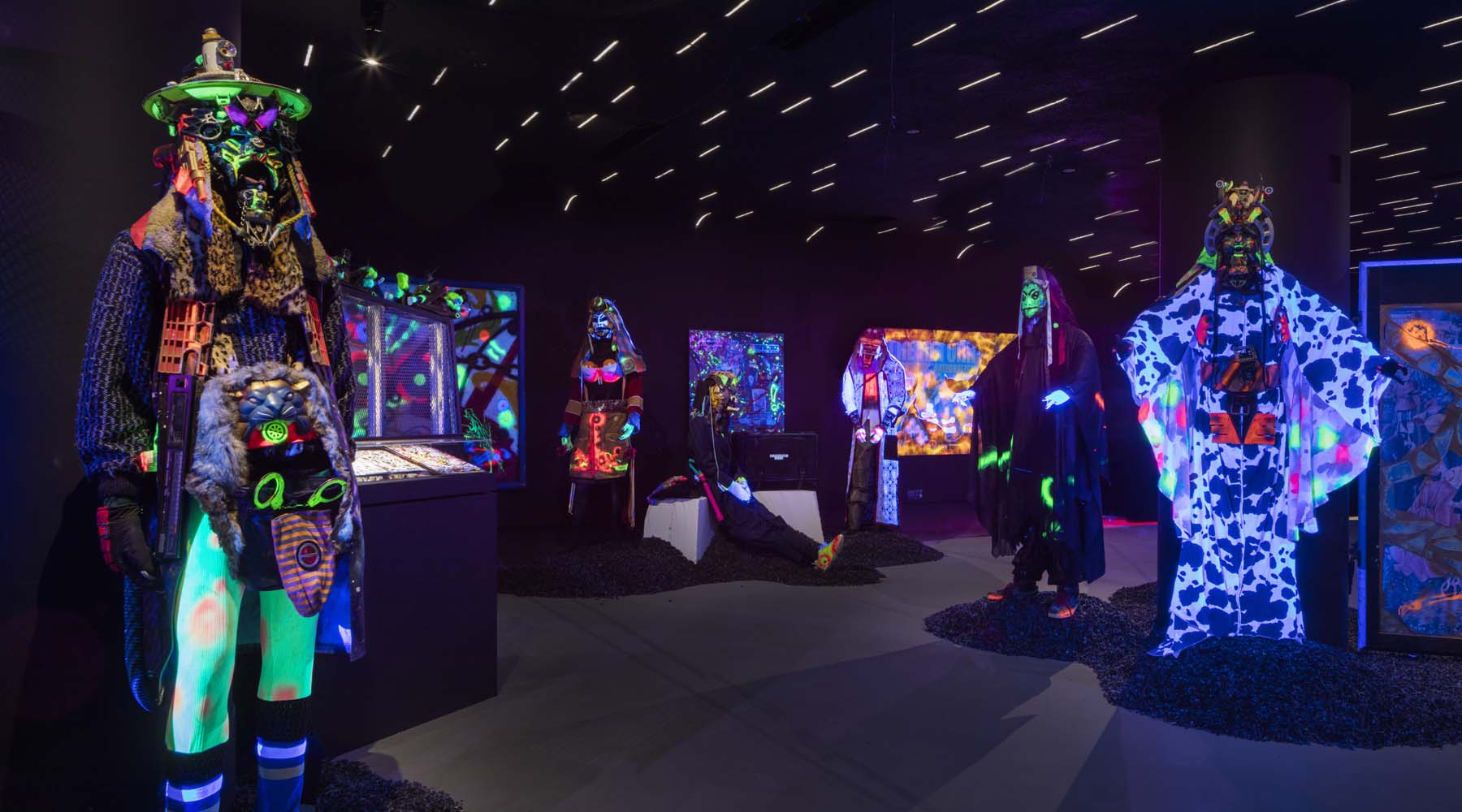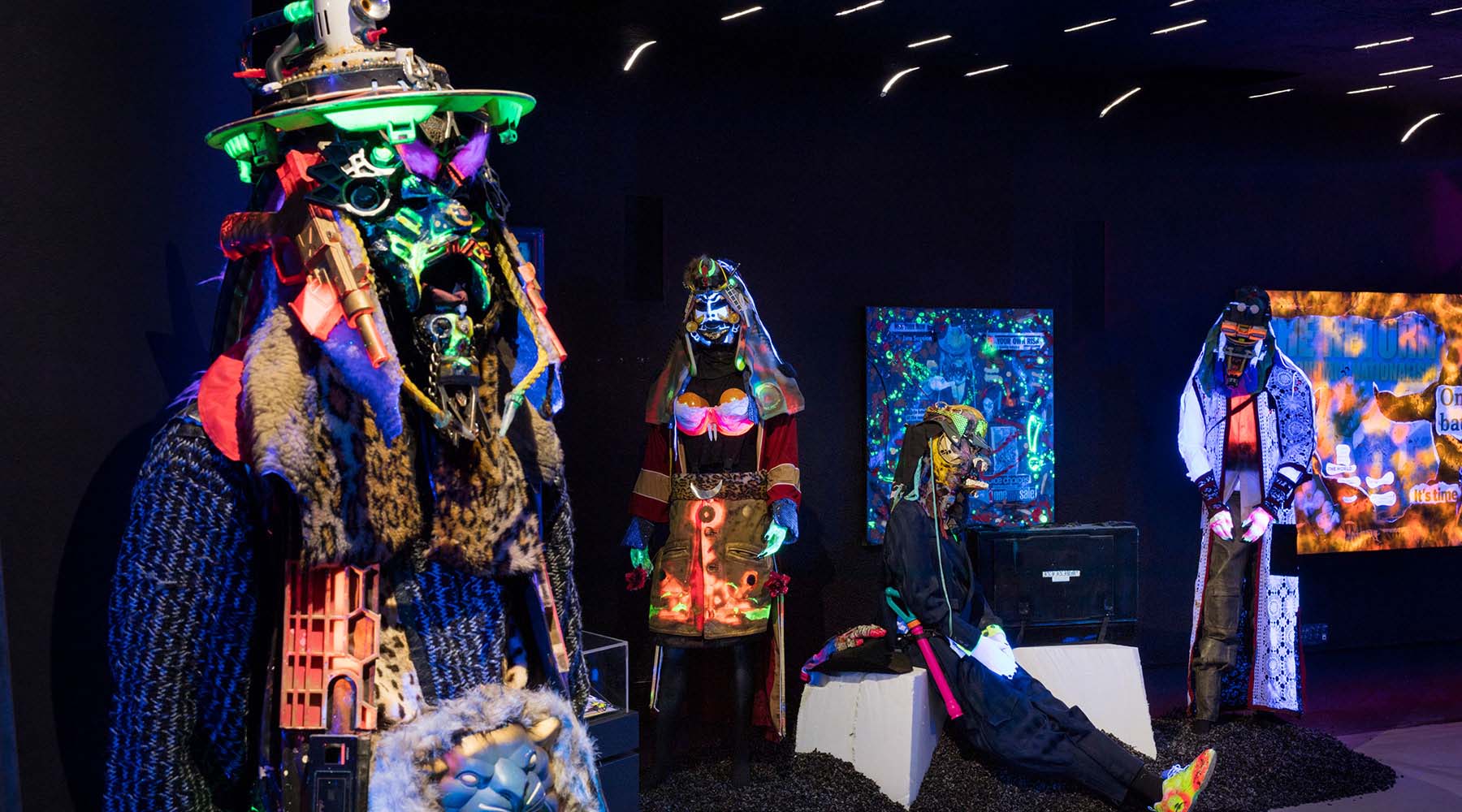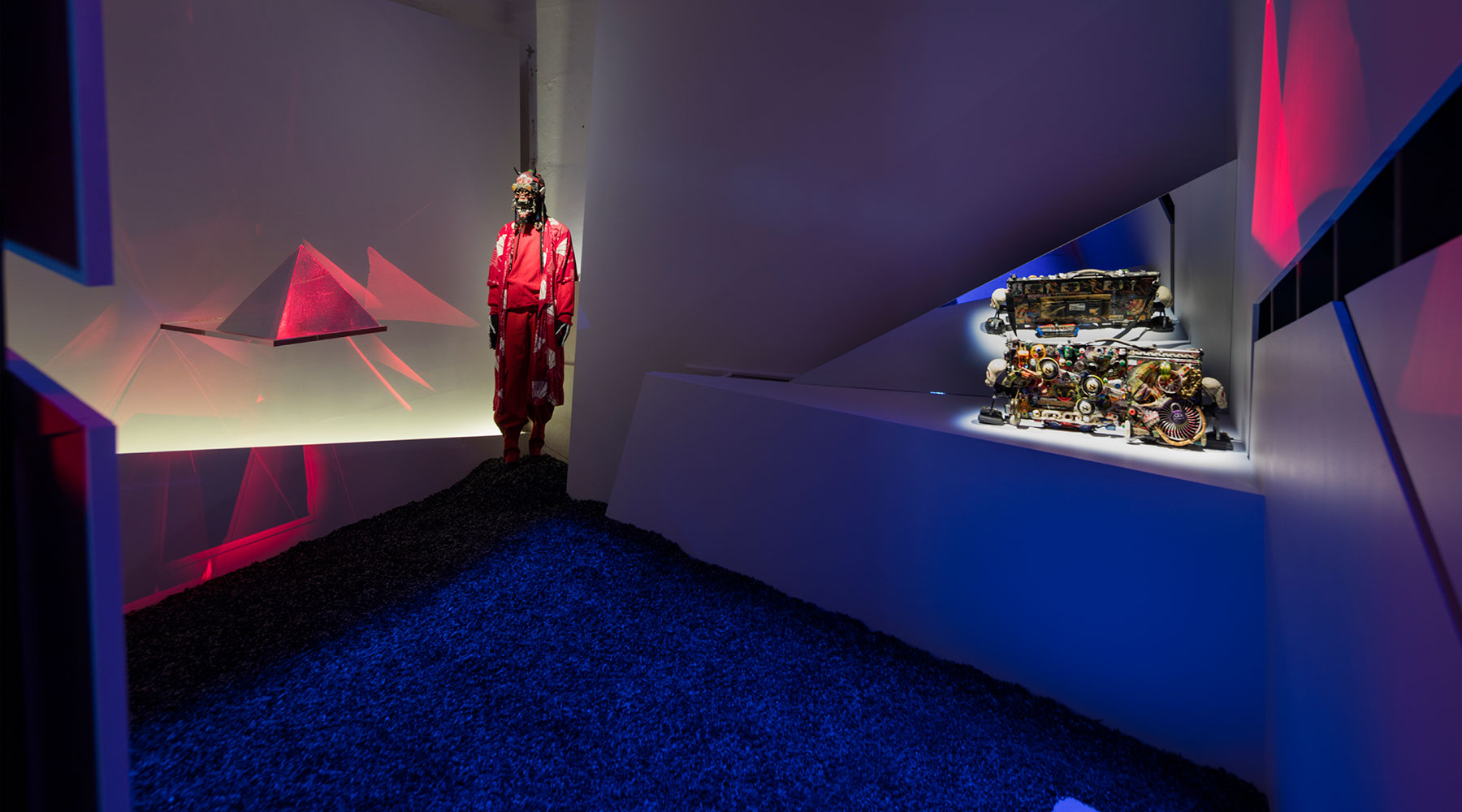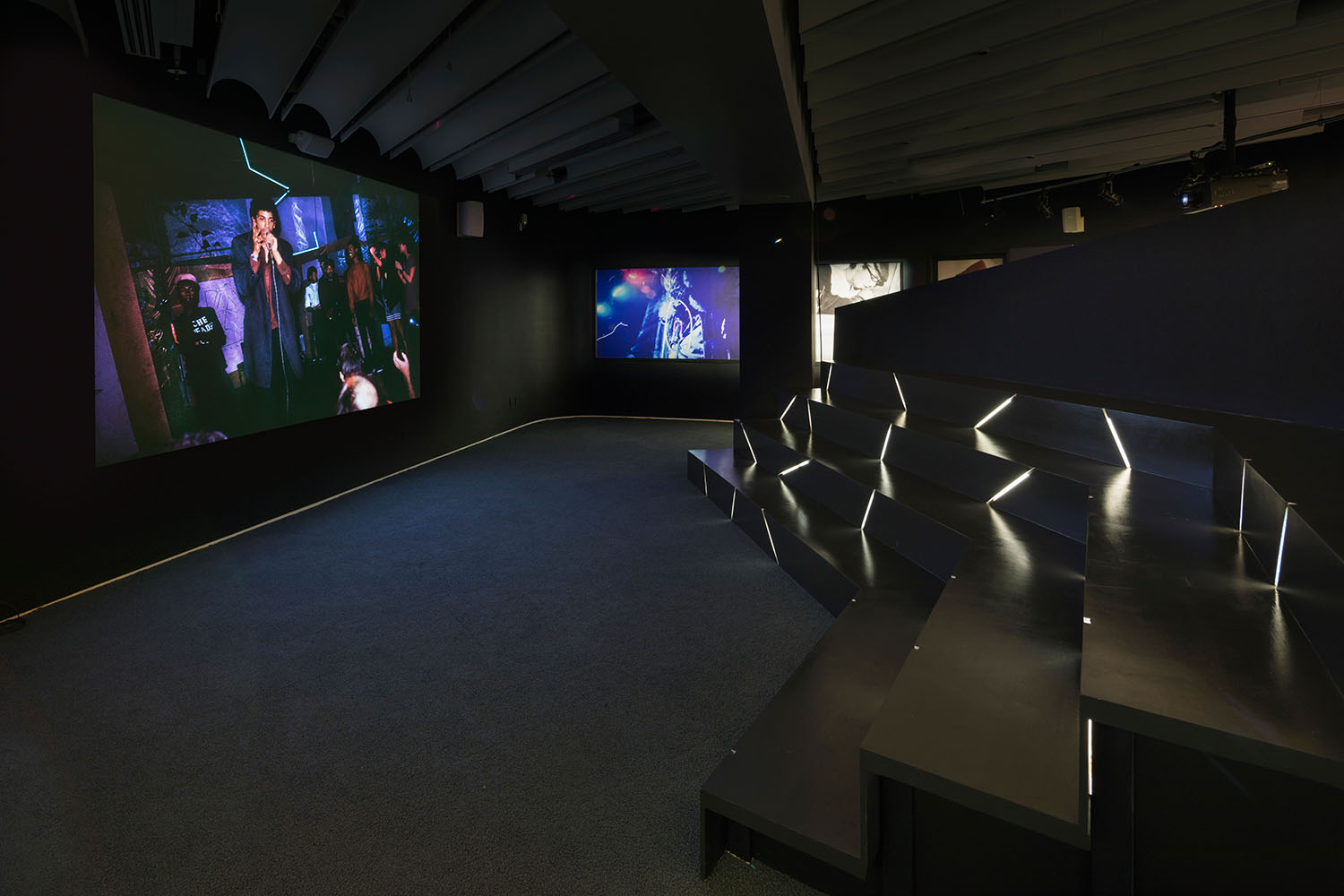 SELECTED PRESS
The New Yorker, by Hua Hsu
The New York Times, by Jon Caramanica
Village Voice, by Siddhartha Mitter
Brooklyn Street Art
The Art Newspaper
COLLABORATORS
The exhibition was organized by Max Wolf and Carlo McCormick, with Candice Strongwater, Jeff Mao, and Christian Omodeo.
Exhibition Design and Architecture: studioSTIGSGAARD
Art Director: Erin Knutson
Oral History Interviewer, Jeff Mao
Oral History Producer, Candice Strongwater
Audio Engineers, Hasan Moore, Joe Hazan
Oral History Engineer, Dallas Moore
Editorial Advisor: Tamalyn Miller
Production Manager: Amanda Contrada
Installation Managers: Kyle Clairmont Jacques with Kyla Chevrier and Greg Kalliche
Exhibition Crew: Nathaniel de Large with Ilie Paun Capriel, Claude Barnes, Alex Holmes, Craig Monteith, John Bianchi and Hayley Martell
Gallery Manager: Jenny Slattery
Registrar: Beatriz Palacios
Content and Communications: Mac Concordia
Brand Manager: Hannah Chun